So…...which one are you?
If you've been to a hair salon recently, you'll definitely see one of these customers. From that one rich lady who wowed you with her endless beauty knowledge to the nice pretty girl living next door, hairdressers have to deal with them on a daily basis. If hairdressers are not superman, they might as well be high EQ therapists who happen to do your hair. This relatable article will surely make you laugh, cry, and say, "Yep, that's me."
1. The client who doesn't actually want a haircut (but came in for a haircut)
They go in a salon, demand a haircut, and meet with their stylist. However, they'll panic every time the hairdressers show them how long they're going to cut, which is not a lot, and would always want it a bit less. But hey, it's natural to be afraid of new things, especially a haircut. And keep emphasizing how little they want to cut is just part of their charm right ?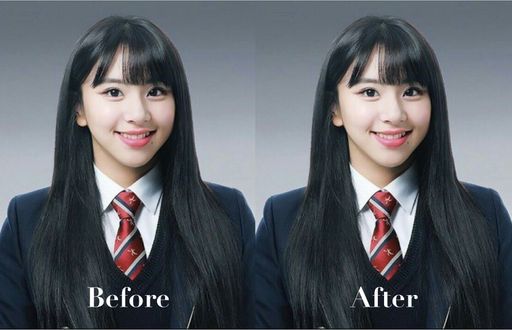 2. The Know-It-All

You have definitely met some of them in a salon, whether they're strangers, your friends, or your mom (most likely). The know-it-all truly knows it all. They know every detail of different cutting scissors, they also know when dying hair, it's best to mix shades no more than 2-3 shades lighter or darker. "Only cut my hair with clippers" maybe one of their go-to lines. They'll talk the talk and simply make everyone wonder: Are you secretly a hair stylist ?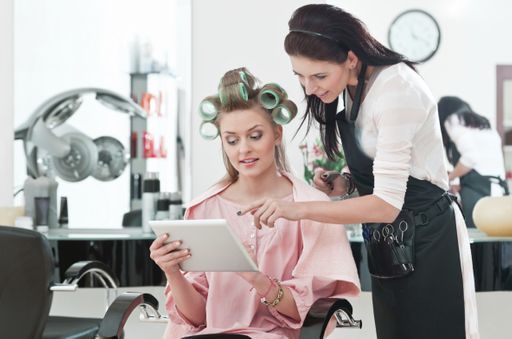 3. The ones who dye too much
"I know my hair is box dyed with 100 layers of black and brown but I want to go silver today." These people...these people will make hairdressers scream hair care. They dye their hair like a Kpop star, whose hair color changes every month. However, what makes them exciting it's their eagerness to try new things——I think we can all agree on their "on Wednesdays we wear pink" thinkings are adorable——and they have the money for it so good for them.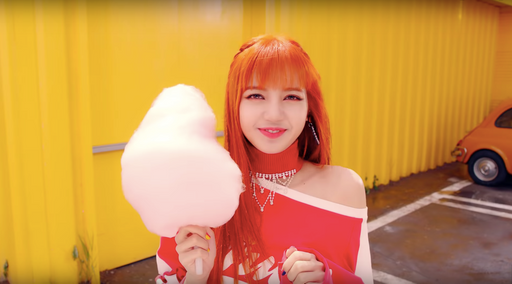 4. The quiet one
These ones will sit through the whole session and silently watch hairdressers do their work, being a real life Annabelle. They don't want to know about anyone's life in the salon neither do they want anyone to know about theirs. Classy and smart. They just want to pay people some money and get a good haircut. But hey, that's the priority right ?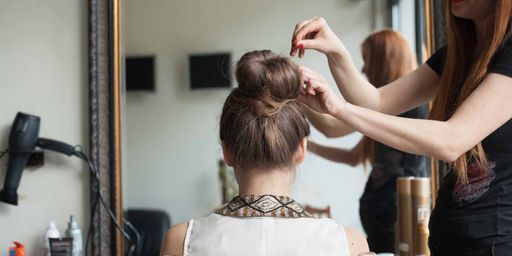 5. The client who's in a hurry
Everyone has that friend who's always in a hurry, and even taxi drivers encounter a few anxious passengers every day. Likewise, there're always some salon clients who want a fancy blow dry or sweet hair cut in just 30 minutes because they have a wedding to get to——or whatever earth-saving missions they're on. These moments are when the hairdressers put on superman suits and give patience talks even though after an intensive hour of rushing they'll probably just say "I don't think I'm going anymore".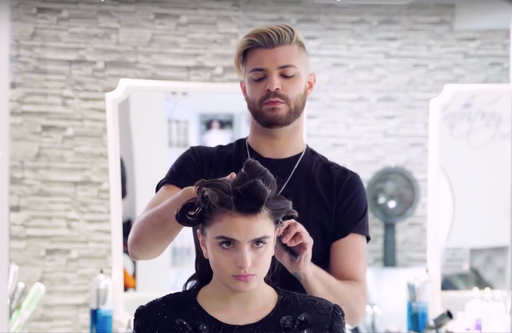 6. The hot mess
The last one is the classy "the hot mess". Their hair is not the only thing that needed to be fixed, their life too! Basically they come in and talk about their day, which contains running to stations, forgetting to feed dogs and maybe a bit of day drunk. This will either turn hairdressers into a babysitter or a mental therapist. Multi-tasking hairdressers is basically Batman at this point.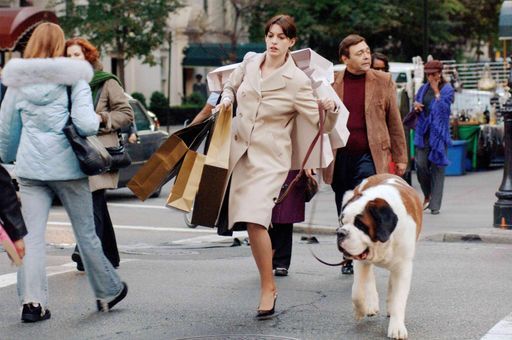 Being in a hair salon could be fun, no matter what kind of customer you are. Its purpose is to make you feel fabulous, as Coco Chanel said, "A woman should be two things: classy and fabulous." If you feel pretty and confident after a treatment, then it succeeds. However, being a customer you are, we give you a way to look into hairdressers mind, so that maybe next time you hit them up you'll have more to talk about (especially the quiet ones).