If you're interested to know what is the process when you come to Mozi to enjoy one of their amazing barber services, here's how they put it together:
1 - After first checking the shape of your face, they will apply a hot towel to soften your beard root
2 - They will then apply the shaving foam, and again another round of hot compress to thoroughly soften the beard root.
3 - After putting on the shaving foam again, you can start to enjoy the shaving process.
4 - After delicate cleaning, enjoy their exclusive cold compress service to accelerate pore contraction.
5 - Facial care soothing and moisturising.
After such a meticulous process, Men will really feel like they were a British gentleman. It sounds so trendy that even I wanna try it !
And by the way, who said that only Men have the right to go to the Barbershop ?
If Barbershops are well known for their Pompadour hairstyle, there is another one that is popular in the Barber world. Also known as the "Flying hair", it's actually called "Fading" in English.
You just have to shave both sides and leave the top intact. Fading can be used to do a lot of looks, in addition to the basic one, from shallow to deep. You can also add dyeing to it, perm, and many different other additions.
For ladies who might not want to have a "Pompadour" or a "Fading ", Mozi still offer many other choices for them.
As you can see, there are a lot of variety of looks, giving you the freedom to choose whatever fits the best to you !
So how about night time ?
After introducing the Mozi's daytime services, it's going to be 7 PM now. Time for the Mozi bar to open its doors.
Gently open the secret trapdoor of the Barbershop and you will discover an entire British pub with a strong difference from the Barber shop.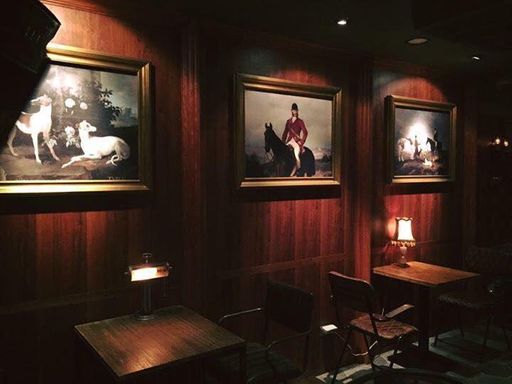 While the Barber side of the boutique looks typical, I would say that the bar is elegant and cosy. It is really aligned with the need of relaxation after work, as well as being suitable for a short drink after your haircut being done.
So if you're thinking of having a drink after work, and getting your haircut done, don't need to worry anymore, Mozi is here waiting for you.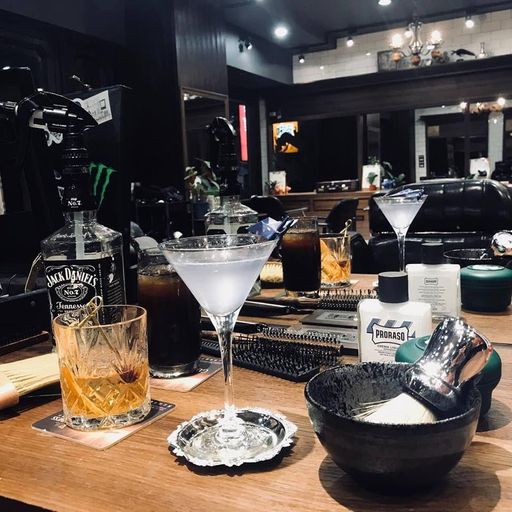 What if you feel hungry ?
No problem ! The considerate Mozi also has some meal to offer.
Mozi's boss gently accepted to give Elsa an exclusive interview to learn some secrets about their dishes. Let's check what's under the hood !