It has always been a nightmare for office ladies or students to encounter blue Monday or mid-week depression. However, don't sink in to bad mood so quickly! Let's do something for ourselves to feel really really good. For me, that's buying a refined coffee, instead of going instant. It's having a plate of spicy potatoes with TWININGS. It also is going shopping on ZALORA and ignoring price filter on purpose. Oh! And of course, it's booking one or two beauty treatments. Relaxing in a salon for a few hours is an enjoyable experience. Wanna join me ? Here are five beauty treatments that are sure to perk up your mood !
1. Gel manicure
Gel manicure is definitely a treatment that will last through summer. In a few hours, nails trimmed, shaped, buffed, a few coats of polish will follow, and being cured under a UV lamp to keep the colour in place. Though it often is hand massages that are our guilty pleasure, looking down at glossy nails when typing at your keyboard will make you feel damn fantastic too! It makes sure your blue Mondays turn into rainbow-like Mondays. And about the style of the nails, eBeauty Asia here recommends you trendy flowery style often applied in spring and summer (right, Tokyo girls?)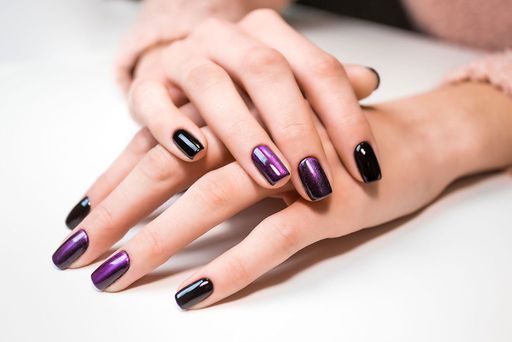 2. Hair wash/Hair care
Having a hair care treatment is somehow a luxury and out-of-the-budget service for girls; however, a hair wash service is a lot cheaper and doesn't lose the luxury attitude. The most enjoyable experience on earth doesn't have to be flying on a private jet; instead, it could be letting people massage your head while closing your eyes, getting a hair wash with a daily hair care, and having people blow-dry it with style. You'll be stepping out of salon with confidence and great mood. Every walk is a runaway walk. What's better, using eBeauty Asia to book a hair wash, it'll likely to be under 200 NTD.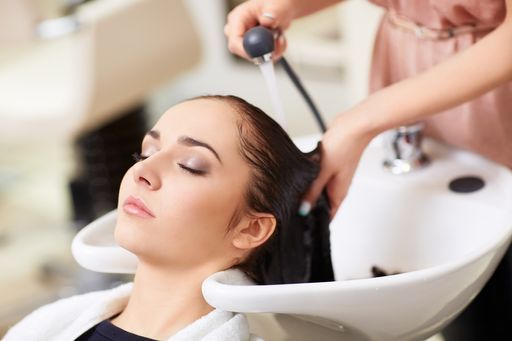 3. Head Massage
You might have gotten a few points of mine so far, but the next one I'm telling is my favorite——head massage. I believe there are very few stresses that a half an hour head massage cannot melt away. Aside from just feeling nice when someone rub your head for a while, there are true benefits to this 30 minutes session. Head massage can effectively prevent your from headache (backache also, surprisingly), relieve insomnia, and encourage hair growth. People giving the massages will use oil during the treatment, and work pressure across the scalp. Your neck and shoulders will also be hard to ignore. What a bonus!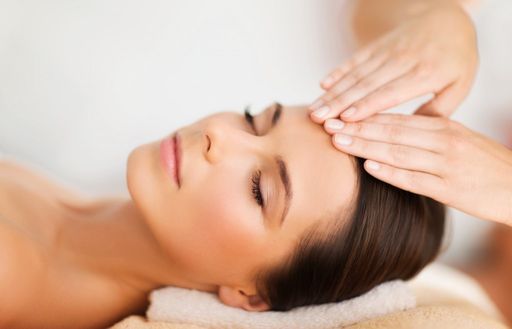 4. Eyelashes treatment
Not that appearance matters, but there's something about tinting one's naked eyelashes that does perk up one's mood. And aside from mascara, there's extending eyelashes service on the map that rate well too, making your eyelashes fabulously dense and raised at the same time. It also is an exciting experience when cosmetologist put the lashes on for you one after one. If you want a change, LVL is the best advancement in lash-enhancing. During the treatment, lashes are curled against a 'curling shield' and coated in a bonding gel, then a lifting balm, which sits in place for around 15 minutes. A volumnising fix follows, then a tint, and boom! You have it. Great eyelashes. It also last for around 6 weeks.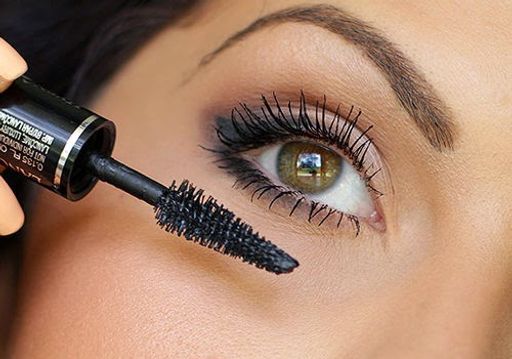 5. Fresh Trim
That's right. There's a little "Monday gloomy" in every salon trip——sitting down in the chair, hair freshly washed, and staring into the mirror contemplating your life choices. Cut to half an hour later, you're recharged, with shiny new lust-er and perfectly trimmed hair. It's almost hard to believe what a fresh trim of hair could do to ladies and gentlemen. But in summary, whether it's a change of color, a dramatic cut, or just a bouncy blow-dry, a good chat with the stylist and nice smelling hair is the ideal way to spark up a weekday. ​