"There're already over 500 salons in Taipei and 350,000 potential female users in the city." founder Stéphane said. He is a professional software engineer from France and see things as "the more convenient the better".

"Taiwan has the highest user smartphone penetration in the world, with more than 77.6% of the population using smartphones. People could easily book a cab, buy a plane ticket, or book a table at a restaurant. With eBeauty, we simply found the problem in the beauty industry in Taiwan, and aim to solve it by this mean." he said.
Today, If you are sitting at the office and realize you urgently need a cut or color session, brow appointment, or a nail polish, eBeauty can help you. The app will find an appropriate salon close to you, so that you can be enjoying your appointment in as little as thirty minutes. Or - of course - those who like to plan ahead can do, too.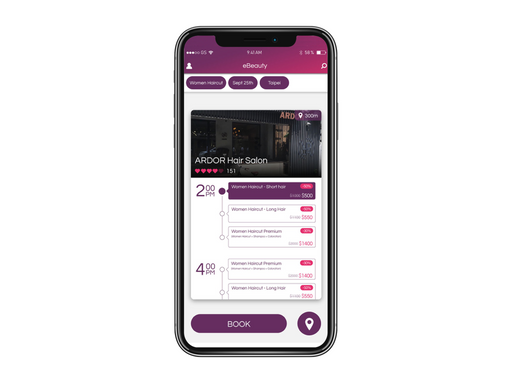 "When you want to book a salon session at work, you just don't want to have the conversation on your phone." Stephane said when mentioning eBeauty's 24/7 booking service. Aside from that, studies in similar services in Europe show that more than 50% of bookings through the platform are made when a salon is closed, and 20% are made within three hours of the appointment time.
While the booking app is commonly seen in different fields, the unique trait of eBeauty is that they encourage salons to put out services during off-peak time with huge discounts on the platform. It can not only make customers enjoy salon services at good prices but also increase revenue for salons. "It's crazy that a haircut costs the same on an empty Friday night as it does on a busy Saturday afternoon, the traffic is totally different." People are going out of their flats in Da'an district only to find the barber shops nearby empty at off peak hours.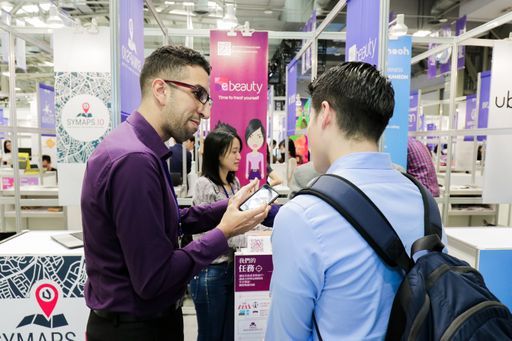 "eBeauty is not just an App, it is an idea that's going to disrupt the beauty service industry", this is said with the purpose of making beauty services more handy to the customers.
eBeauty's humanized and simple interface allows you to search for salons, browse prices, book services and conduct payments in just three clicks. Now say goodbye to time-consuming salon research and complicated booking process. Get eBeauty right in your pocket for 2019!